It is our duty to chronicle the terrible stories inside the 13-volume "A Series of Unfortunate Events", its prequel "All The Wrong Questions", the Netflix series, the Nickelodeon movie, and everything else related to the author Lemony Snicket. We advise you to look away from this wiki immediately, and we advise you NOT to scroll down more or research on
lemonysnicket.com

Dear reader: It is not too late to click back and visit a jollier wiki about ponies to avoid misery.
I'm sure you would much prefer to read The Littlest Elf Wiki Instead!
This database chronicles the tragic and unfortunate lives of the Baudelaire children.
If you are interested in reading more pleasant information, look away.



The Lemony Snicket Wiki is a collaborative encyclopedia about Daniel Handler's book series, including A Series of Unfortunate Events, that anyone can edit!

A good library will never be too neat, or too dusty, because somebody will always be in it, taking books off the shelves and staying up late reading them. —Lemony Snicket


Find out about the characters of this tragic tale, if you want. If you actually want to, you are in a circumstance that is horribly sad because if you have even scrolled down this far, you must be mad and should visit a doctor at once.
---
Click here for more characters!
---

Actually, we should NOT have called this section that. DO NOT BROWSE THE BOOKS unless you want to be haunted for the rest of your life.
---

Why did you come here? Go. Do not read the featured article.
Okay, fine. We'll stop. Don't say we didn't warn you.Lemony Snicket's A Series of Unfortunate Events is a Netflix-produced and distributed adaptation of the book series of the same name by Lemony Snicket (Daniel Handler).
---

Okay, I know I said we'd stop but seriously? No. Cannot be. DO NOT READ ANOTHER WORD OR WATCH ONE MEASLY VIDEO!

---

See Past Polls...
---

Why do ASOUE kids seem to hate pink so much? I mean, maybe it's because the color is usually associated with happy and cheerful stuff. That makes sense.
But really, the only kid among the Baudelaires …
Most of you have seen the Netflix show, and know that Justice Strauss later becomes a VFD agent. At the end of episode 2, we see Justice Strauss opening "The Incomplete History of Secret Organization…
So I've been a fan of a series of uunfortunate events for YEARS!
I never thought that one day I would actually join this wiki. I may not be active, but to anyone who is reading this, I'm overjoyed to …
See more >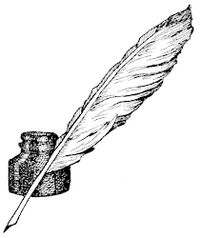 Literature Authors
Go to these sites for info or for help with your own wiki!
Agatha Christie/Mary Westmacott • Dr. Seuss • Eric Flint • Harry Turtledove • Lemony Snicket • R.J. Palacio • Rick Riordan • Stephen King • Tamora Pierce
Want your community included? See how!