previously Neverland8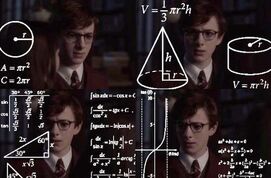 Status; in this house we hate VFD :)
About Me
Name: Connie or Never! I prefer Connie but Never also works
Pronouns: Any pronouns are fine. I tend to use she/her/hers but I'm legit good with anything. I may change preference per day. that's how being genderfluid works lol
If you want to know what I look like, just take a picture of Molly McIntire and make her hair black. there ya go. I'm just a goth Molly McIntire.
I am Autistic! Autistic as hell babes and proud of it. Autism rocks and also like. I'm 100% sure that like 95% of the Snicket characters are on the spectrum lol.
Favorite Snicket Book: File Under: 13 Suspicious Incidents or Why Is This Night Different from All Other Nights?. Favorite ASOUE is definitely The Hostile Hospital.
Favorite Snicket Character - Ellington Feint, but see all below.
Other main fandoms: Sonic the Hedgehog, Animaniacs, Stranger Things, The Addams Family, IT, American Girl Dolls, Tangled: The Series.
Currently Working On
Violet Baudelaire summary - adding important details and quotes. I just have to finish The End and "After" sections to complete her biography rn. 
I GUESS I'M DOING TRANSCRIPTS NOW
Favorite Characters
Favorite Non-Snicket Books
We Have Always Lived in the Castle by Shirley Jackson - a definite read if you want to know the inspiration behind the Sugar Bowl
The Bad Seed by William March 
The Haunting of Hill House by Shirley Jackson 
The Mysterious Benedict Society series by Trenton Lee Stewart 
Greystone Secrets series by Margaret Peterson Haddix 
Dracula by Bram Stoker - please do not mention a certain nineties film adaptation around me i will get mad and go off 
Wayward Children series by Seanan McGuire 
Alice's Adventures in Wonderland by Lewis Carroll 
A Little Princess by Frarnces Hodgson Burnett 
Nancy Drew series by Carolyn Keene, but only the original 30s-40s editions. Sorry lol. 
Peter Pan by JM Barrie 
Wings of FIre series by Tui T Sutherland 
IT by Stephen King - please only read if you're above the age of eighteen, though, it gets very... adult 
Testing Codes
Community content is available under
CC-BY-SA
unless otherwise noted.