o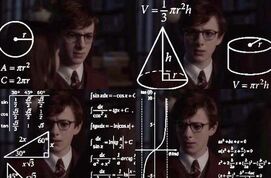 Status; in this house we hate VFD :)
I am. so tired of the Baudelaire family tree. I hate this
About Me
Name: Never or Connie! I prefer Connie but Never also works
Pronouns: Any pronouns are fine. I tend to use she/her/hers but I'm legit good with anything. I may change preference per day. that's how being genderfluid works lol
If you want to know what I look like, just take a picture of Molly McIntire and make her hair black. there ya go. I'm just a goth Molly McIntire.
I am Autistic! Autistic as hell babes and proud of it. Autism rocks and also like. I'm 100% sure that like 95% of the Snicket characters are on the spectrum lol.
Favorite Snicket Book: File Under: 13 Suspicious Incidents or Shouldn't You Be in School?. Favorite ASOUE is definitely The Hostile Hospital.
Favorite Snicket Character - Ellington Feint, but see all below.
Other main fandoms: Stranger Things, The Addams Family, IT, American Girl Dolls, Tangled: The Series.
Currently Working On
Cleaning up some pages, adding missing information and references. 
Violet Baudelaire summary - adding important details and quotes. I just have to finish The End and "After" sections to complete her biography rn. 
Favorite Characters
Ellington Feint - I love her determination and loyalty, and I feel so horrible for her for having such a horribile father - he clearly didn't care at all about her, while she gave up everything to find him. 
Fiona - I will slaughter Widdershins myself for tearing her down so much. Just let her be a normal kid and study mushrooms! 
Friday Caliban - I refuse to believe she's dead, she's a researcher like Klaus and got adopted by Ellington and is best friends with the Increidbly Deadly Viper.
Obviously all of the Baudelaires and Quagmires! Those are my BABIES and I LOVE THEM
Lizzie Haines - idk I just think she's neat 
Cleo Knight and Jake Hix - i. love them
Beatrice Baudelaire II - that is an angel!!!
Testing Codes
Community content is available under
CC-BY-SA
unless otherwise noted.