It was JUST announced that Netflix will adapt Lemony Snicket's book series into a T.V. series. We. can. not. wait. In the mean time, what else is there to do besides reread the series and cook up a Lemony Snicket inspired menu for you and your friends? Enjoy!
Horseradish is a spicy substance that is a cure to Medusoid Mycelium. Make this Shrimp Cocktail, which comes with a tangy horseradish sauce. It's especially good for curing hunger!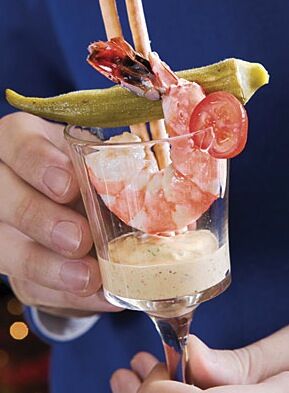 On occasion, when Beatrice Baudelaire ran out of time to make a proper meal, she would throw together a black bean and mango salad. Serve this to your friends in honor of Beatrice!
Your menu has to have something lemony in honor of the author, Lemony Snicket. Bake these lemony lemon bars for your friends!
Jerome and Esmé Squalor drink Aqueous Martinis in The Ersatz Elevator because this drink because it was "in." Technically, an Aqueous Martini is simply cold water with an olive, served in a fancy glass- but for your party, we'll let you mix up the classic martini.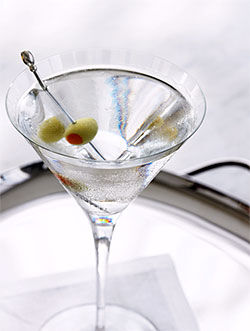 Do you have any tasty Lemony Snicket themed food or drink recipe ideas? Share them in the comments below!