12 JUNE 2012
WARNING: A Dire Day for THE BAD BEGINNING Looms Near!
We've ignored Lemony Snicket's cautious advice and are implementing our misguided plan to drop five thousand copies of THE BAD BEGINNING, blanketing this unlucky country with the first book in the saddest series about even sadder orphans.
On Friday, July 13th, books will rain from the sky, and unless you have an abnormally sturdy umbrella, you should scream and run away . . . at once!
If you fail to heed this unambiguous warning, then you are clearly a person who enjoys watching vile videos and engaging in disturbing diversions. In that case, you should proceed immediately to http://LemonySnicket.com.
If you're smart, then you will prepare for the dire day ahead by distancing yourself from other unhappy readers at http://Facebook.com/WhoIsLemonySnicket.
Books will fall!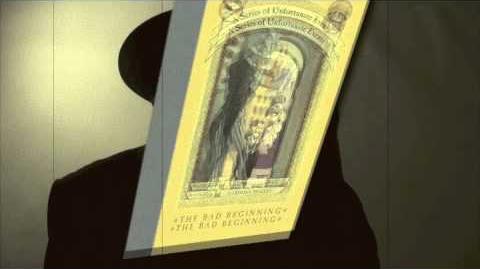 Community content is available under
CC-BY-SA
unless otherwise noted.